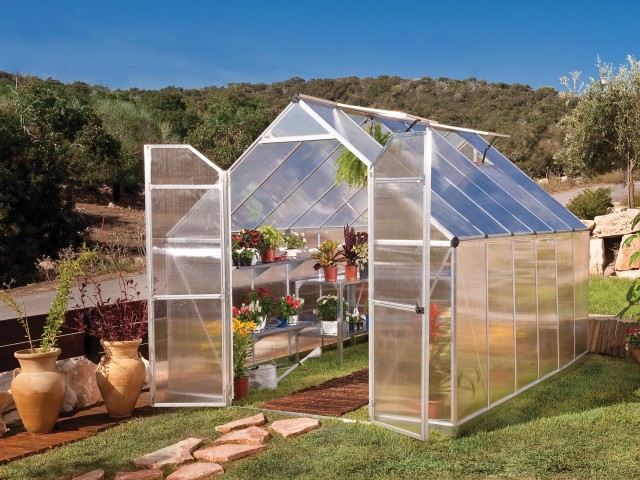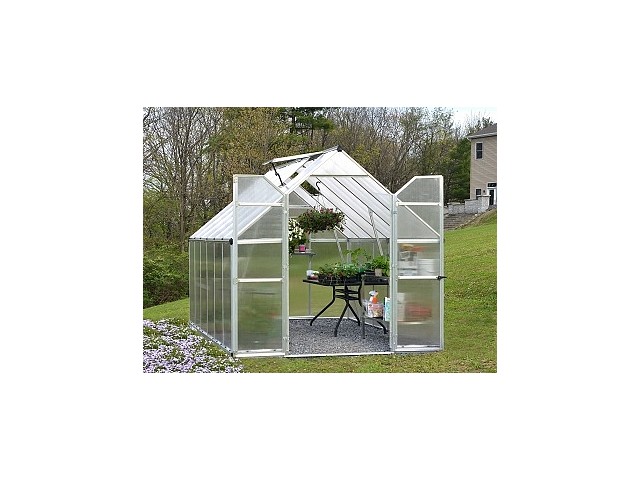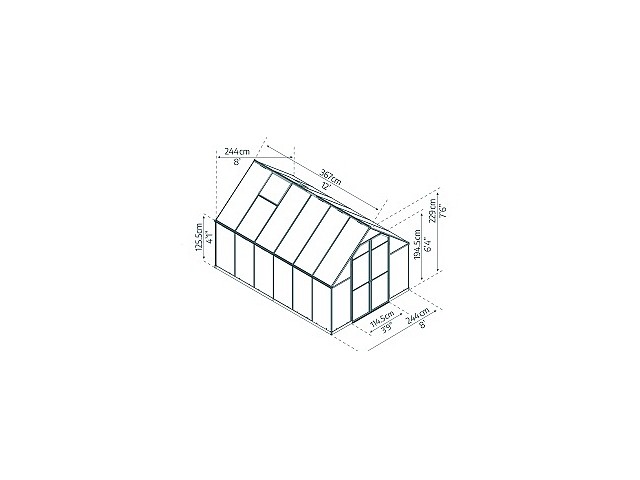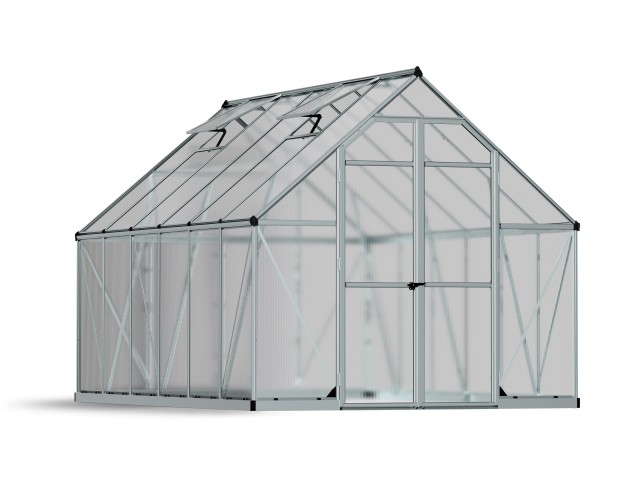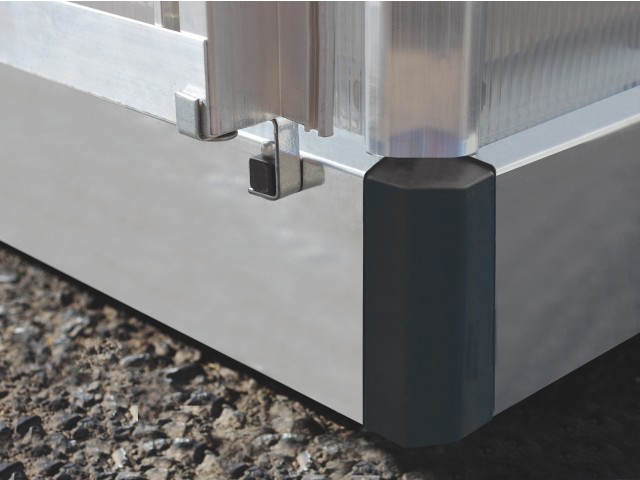 ESSENCE – The perfect blend of utility and smart and clean design
* Virtually indestructible polycarbonate coating ensures balanced conditions for growth.
* Roof and walls - Double-layer polycarbonate panels protect against exposure to strong sunlight.
* The panels block harmful UV rays and are 100% protected against UV light and do not discolour, crack or crumble.
* Durable, rust-resistant aluminum frame.
* Galvanized steel base included - adds structural stability.
* Easily install the system yourself - sliding panel assembly system.
* The single hinged door can be assembled as a right or left wing door.
* A magnetic door latch is also included to keep the door open.
* Lockable door handle (lock not included).
* The built-in gutter system enables efficient drainage and water collection.
Key advantages:
* Maintenance-free design
* Exhaust port and gutters included
* A friendly magnetic door latch that keeps the greenhouse door open
* No glass to shatter or crack.
* Plate assembly system
* Uniform profiles for all positions
* Easy-to-follow step-by-step instructions - the greenhouse can be assembled by two people
* The hinged door can be assembled as a right or left door leaf
* Durable aluminum frame for long lasting durability
STRUCTURE of the sheet
The roof ad walls are made of multilayered transparent polycarbonate panels