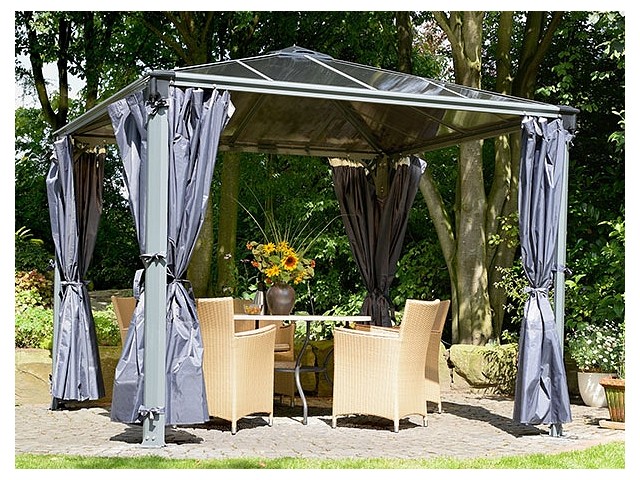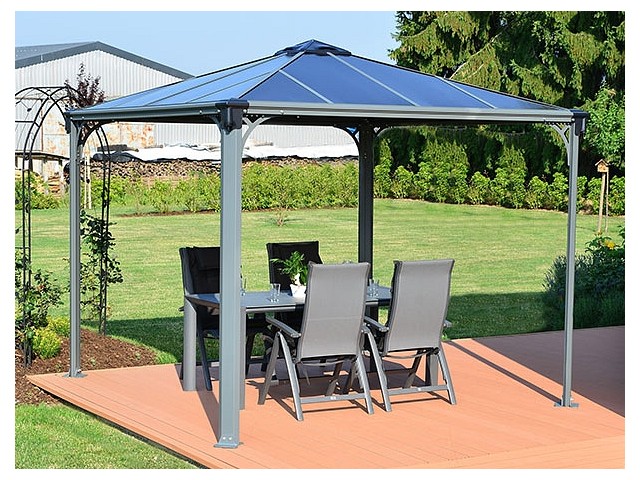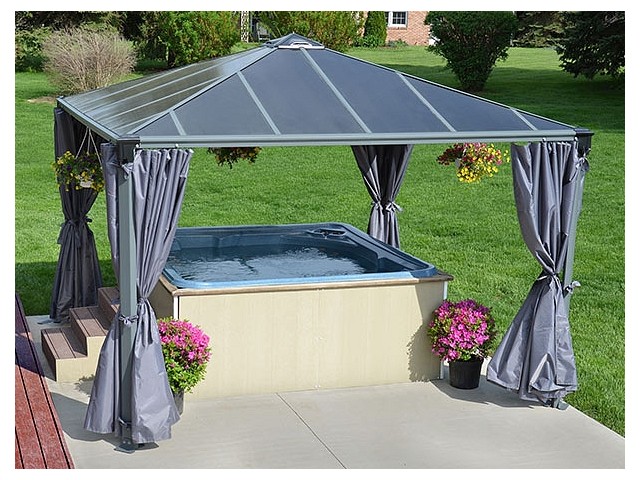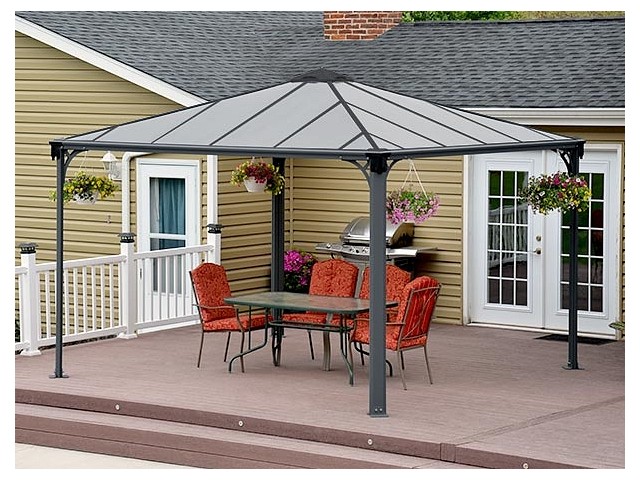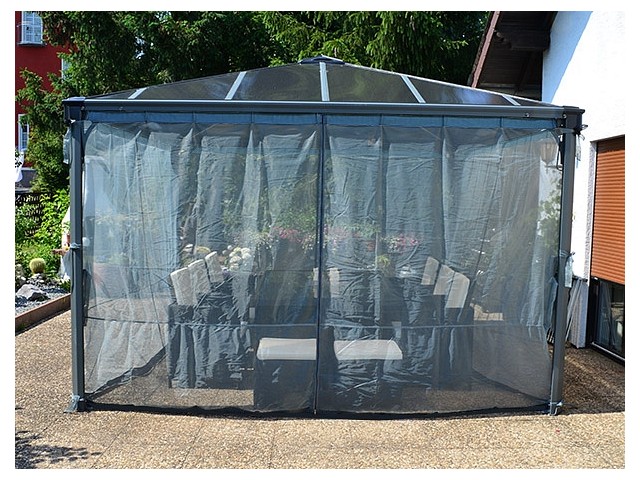 Garden Gazebo Palermo
Add a touch of class to your garden lounging space.
Outdoor pavilion for improved garden lifestyle
• Robust structure - reinforced design with durable & corrosion resistant anthracite
powder coated finished aluminum profiles and galvanized steel connectors
• Virtually unbreakable, 100% UV protected 6 mm twin-wall polycarbonate panels
• Treated unique bronze glazing - blocks harmful UV rays, transmits natural sunlight
yet provides sufficient shading
• Integrated gutter system – allows water collection (dia. 40 mm / 1.5'')
• Withstands harsh weather conditions - no need to remove panels during winter season
• Simple 2 person DIY assembly – ready to assemble pre-drilled profiles, pre-cut panels;
all screws included
• Square structure can be relocated and anchored to any surface
• Integrated rails and hangers for adding curtains/netting
• Curtains and netting are available (not included)
• Elegant top vent detail allows air flow and smoke relief
• Add a spot of brightness to your space with the Lighting System (sold separately)
• Maintenance free design
Garden Gazebo Palermo are top quality and have 10 years warranty.
TYPE
Palermo 3000 (295x295 cm, h: 276 cm), Palermo 3600 (360x360 cm, h.: 295 cm), Palermo 4300 (429x429 cm, h.: 298 cm)
COVERAGE
polycarbonate multiwall, bronza colour, th.: 6 mm